:::
<!#--所有資料+cate tab --> <!#--detail-->
The Netherlands' Pilot Pavilion in InnoΛEX Showcases Diversified Products
Online Date: 2020/11/02
Modify Date: 2020/11/27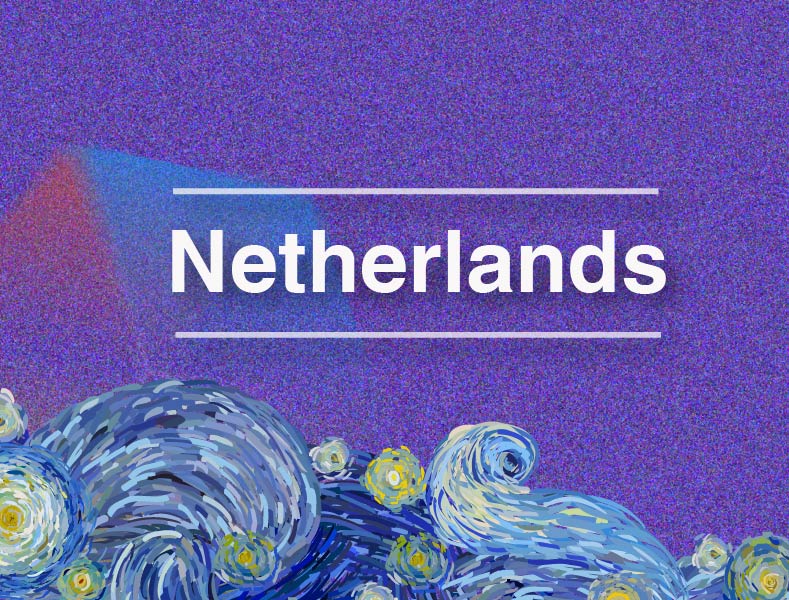 The Netherlands has moved from fifth to third position for best startup ecosystems in Europe as shown in the Global Startup Ecosystem Report 2020 by Startup Genome. The Netherlands Enterprise Agency takes a key captain position to navigate Dutch startups exploring global markets. The Netherlands was the largest foreign investor in Taiwan last year, realizing the importance to reinforce Holland-Taiwan innovations partnerships, the Netherlands Office Taipei led the largest foreign Startup delegation to InnoVEX for the past two consecutive years to facilitate bilateral business collaborations. This year, TAITRA, the organizer of InnoVEX, rallies the Netherlands Enterprise Agency and the Netherlands Office Taipei to showcase five top selected Dutch startups in the InnoVEX Online Program – InnoΛEX.
Aquatic Drones ─ Autonomous Inspection and Monitoring of Waterways, Ports and Sea
The global market for unmanned surface vehicles (USVs) will grow from $470.1 million in 2017 to $938.5 million by 2022, predicts Markets and Markets. Sending divers to inspect harbors and marine facilities is very costly, so such inspections may not be as thorough as necessary to predict maintenance needs. Aquatic Drones is working on combining a fleet of small and medium-sized autonomous boats with data services. The current platform of Aquatic Drones is 4.5 meters long, with a depth of 70 centimeters for shallow and deeper inland waters and harbors. Their solution also delivers data processing and predictive maintenance models that fit our clients' workflows and software.
DIMENCO ─ Simulated Reality Full 3D without Wearables
Dimenco develops Simulated Reality full 3D look-around without wearables. They provide 8K resolution in 60 fps, and SR Core eye-tracking technology uses vision sensors and face recognition algorithms to enable high precision spatial reality experiences. Grooving alignment in patented switchable liquid crystal lens technology, allows the user to easily switch between 2D and 3D views, making it possible set the screen to native display resolution or switch to full immersion.
i4THINGS ─ Smart Home as a Service solution (SHaaS) to Service Providers
The booming smart home market meanwhile brought a plethora of solutions to the market, some more and some less integrated, posing the average consumer the challenge of having to cope with multiple apps for several smart home devices in their homes and a growing complexity to manage these devices. To tackle such tasks, i4Things provides the Smart-Home-as-a-Service (SHaaS) to help service providers to integrate devices and solutions in the ecosystem so that they can keep their end-customers extend the features and functionalities over time. Users can control and manage the i4Things' solution, Consolomio®, with Apps designed for Smartphones, Tablets, Web- browser and SmartTVs.
Morphotonics develops and sells Roll-to-Plate (R2P) nanoimprint equipment and consumables. With R2P equipment surface structures can be applied to large-area planar substrates such as LED and OLED lighting, solar panels, and screens with 3-dimensional effect. Morphotonics' products include R2P NIL Equipment, Consumables (Flexible Stamp, UV-curable materials), as well as scale-up and sampling support services. The latest R2P equipment, Portis1100, is the world's largest area nanoimprint equipment in substrate size (GEN5-1.1 x 1.3 meter), enabling volume production of nano- or micropatterns.
VIDEOWINDOW ─ Turning Glare Control into a Media Platform
VideowindoW is a glare control that consists of modular components between double glass. Based on light sensors, VideowindoW controls the transparency of tiny segments of glass, as fast as 60 times per second, thus gradually and optimally enabling access of natural light and glare control. The technology can actively be utilized to create images in the glass, turning the existing public glass buildings into a media platform.
The InnoΛEX Netherlands Pavilion will facilitate online display, webinar, live presentations, and one-on-one matchmaking in November. Stay tuned for the upcoming Poland Pavilion in December at InnoΛEX: https://virtual.innovex.com.tw/.
The InnoΛEX Netherlands Pavilion: https://www.innovex.com.tw/en/menu/5296E7C566D40622D0636733C6861689/info.html